So the new year begins and you probably have a list of things you'd like to accomplish this year. Eventhough the pandemic kept us from doing some of our favorite things, it did not keep us from learning. So it's safe to say we'll still be able to read our favorite books and learn from our favorite mentors.
Whitin the cleaning industry, we at Cyan Labs love to learn every day, and since we know not everyone can keep up with a long list of books for the year, we thought we'd gather 3 of our favorites, that we believe should help your business thrive even in these difficult times.
1. The DO's and DON'Ts of Contract Cleaning – From One Who DID and DIDN'T
by Richard D. Ollek CBSE (Author)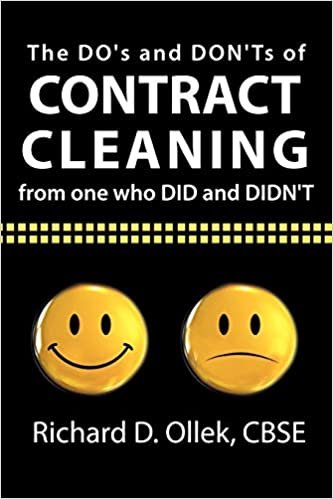 This is a great book for anyone in the cleaning industry - whether you're just starting a new business or if you want to take your company to the next level, this book will cover all the bases: from naming your company to selling it. Richard will take you through a journey - including all the mistakes he made - from the moment that he was starting out, to the point where success came in through the front door and the way he handled those challenges.
He will also go through the ways he approached banks, attorneys, accountants and insurance agente, as well as cleaning product and equipment suppliers. And last but not least, he will also help you understand and act when you want to prepare your company for sale, since he sold his own company himself.
Print length: 176 pages
Language: English
Publisher: AuthorHouse
Publication date: May 3, 2011
2. Employee Retention Rules!: 52 Ways to Reduce Employee Turnover
by Harold C. Lloyd (Author)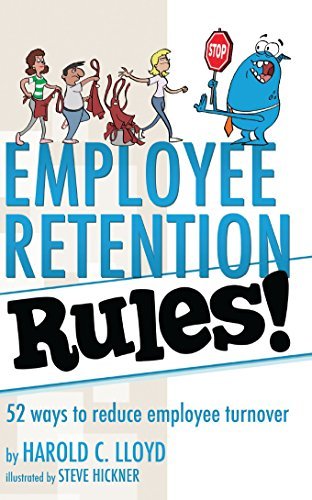 If your company handles a lot of employees, then you must know the expenses that come with employee turnover: it costs the average company $3,500 every time an entry level employee leaves. So how can your business be better at employee retention? Harold Lloyd seems to get this one right.
You'll find 52 ideas for finding, motivating, and keeping your best employees with you for a long time. If you start reading this book in January 1st, 2021, you can read one rule per week and shift your business around!
According to Amazon, this is only some praise for Harold Lloyd:
"Not only entertaining, but extremely inspirational."
MARK D. BUSCHER, DIRECTOR OF RETAIL STORE OPERATIONS, CABELA'S

"Harold's energy, commitment, and knowledge is enlightening."
CAROL SCHONE, TRAINING MANAGER, DIERBERGS

"The most difficult thing is deciding which ideas I want to implement first!"
MARY MCMILLEN, BUEHLER FOOD MARKETS
3. Building a StoryBrand: Clarify Your Message So Customers Will Listen
by Donald Miller (Author)
"New York Times best-selling author Donald Miller uses the seven universal elements of powerful stories to teach listeners how to dramatically improve how they connect with customers and grow their businesses."
While this book may not be directly related to the cleaning industry, we all know the importance of our brands and the role marketing plays in our business. Donald Miller has found a way to transform your brand (any brand) into a story that your customers will want to hear.
You know how good movies tell stories that we're all interested in hearing? Well, this book will make your brand just as interesting as a good story can be. In fact, Miller references movies throughout this entire book, because he knows we can all relate to them, and we can understand stories better. One thing that stuck with us is: your brand isn't the hero of the story! Your customer is. That little thought alone is shaping the way we see our own brand at Cyan Labs.
Whether you are the marketing director of a multibillion-dollar company, the owner of a small business, a politician running for office, or the lead singer of a rock band, Building a StoryBrand will forever transform the way you talk about who you are, what you do, and the unique value you bring to your customers.