The Coronavirus outbreak has skyrocketed medical supplies demand worldwide. It is no surprise that we see the surging of thousands of "brand new companies" who are born to meet these demands.
Sometimes it's easy to tell from a scam, but some are difficult to unveil, as people can now build realistic, complex websites and online stores in a matter of days. Let alone sellers can use existing globally trusted marketplaces such as Amazon and in the case of Latin America, Mercado Libre; not to mention social media like Facebook, Telegram and Instagram that also drive online sales. As a result, these companies have developed stricter rules to limit scams and thwart misinformation during the coronavirus pandemic. But this battle is only getting started. Users are finding new ways to make money, and is there a quicker way than taking advantage of worldwide panic?
However, e-mail phishing isn't the only way to make money. As we continue to witness the demand of millions and millions of respiratory masks and hand sanitizers, among other pandemic products, we can also see real cases of people trying to meet these demands, by finding both buyers and suppliers among their acquaintances.
So, is it possible to tell if you're being offered real products? "All of these people are coming out of the woodwork, and all of them mysteriously now have access to an abundant supply," told Ms. Houghtelling to the New York Times, a woman who works for three hospitals and received dozens of e-mails offering medical supplies. Some of the offers are real; but profiteers are making it impossible for good samaritans to help.
In our experience, there's no bullet-proof way to avoid spamming, but you the following practices can surely help.
4 ways to avoid falling into a fake medical supplies deal
1. Before clicking on any offer, hover your mouse pointer over the link you're trying to click and wait for a second. You should see a URL pop up. However long the link is, the MAIN DOMAIN should be a trusted domain. In the example below, a company called Crello sends us an e-mail, when we hover over their logo, the link displayed is crello.com, that's how we know it's not a spam e-mail.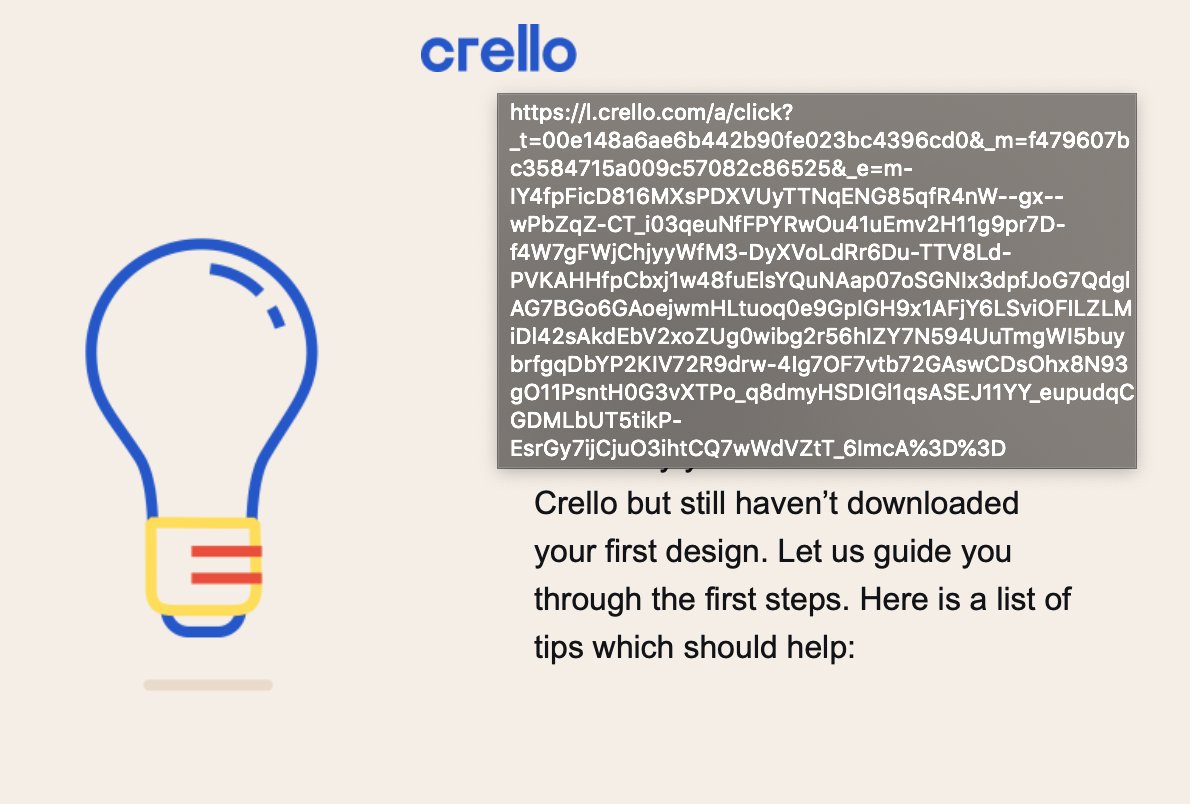 2. When possible, make sure their products are FDA certified. Ask the company to send you their certification, and then go on to FDA's official website and authenticate the certificate.
3. Ask the company to send you samples of their products before buying. Most of them will agree to do so, and it is a fairly quick process.
4. Contracts. Make sure you have clear contracts, in every step of the way.
China suppliers are asking for money up front and even though it may sound as a trap, that is what is actually happening. So, it's becoming more and more difficult for people to know if they can trust someone overseas just by sending over photos, documents and quotations. It sure sounds like this situation is making it easy for opportunists to send false information, close deals that are worth hundreds of thousands of money and then disappear.
According to the NY Times, a 22-year-old community college student from Brooklyn, Yaear Weintroub, typically sells wholesale electronics to Amazon sellers. But now he has become one of the thousands of pandemic "brokers", who sometimes sell to other brokers, each one of them marking up the price until the prices are too inflated to make a sale possible. However, Weintroub found a way to make a "modest" $40,000 USD profit from a deal for 280,000 surgical masks recently.
This unprecedented demand has made factories in China more competitive than ever. Medical supplies factories are finding that materials such as the fabric that is used to make surgical masks, has also increased in pricing by over 90%, and as there are companies transforming their clothing factories, they find that the price for machines that weld straps to the masks had tripled, to roughly $2,100.
As a hand sanitizer manufacturer with FDA & EPA certifications, and over 50 years of experience, this situation has made our company, CYAN Labs, reinforce our commitment to our new and existing clients. We know how difficult it is to be able to tell a scam from a serious company nowadays. It takes years of experience and flawless procedures to get FDA & EPA certifications. We believe in trust worthy, long-term partnerships. We have a certified Quality Assurance Lab that operates under the ISO/IEC 17025: 2005 standard, and all of our processes are ISO 9001 certified.
We understand what our existing and potential customers are going through and we want to help. When in doubt, we have a committed team that is willing to help you with all the questions you may have. We want to help this crisis by doing what we do best, and doing it better than ever.