What makes these two brands unique?
Green Seal screened 100% of these two hand sanitizer formulas for:
Carcinogens
Reproductive toxins
Skin irritants
Phthalates
Parabens
Contaminants
And these brands were safe from the list. Moreover, the products were also required to use ingredients that do not pollute waterways, and use environmentally preferable packaging materials.
Recognize these brands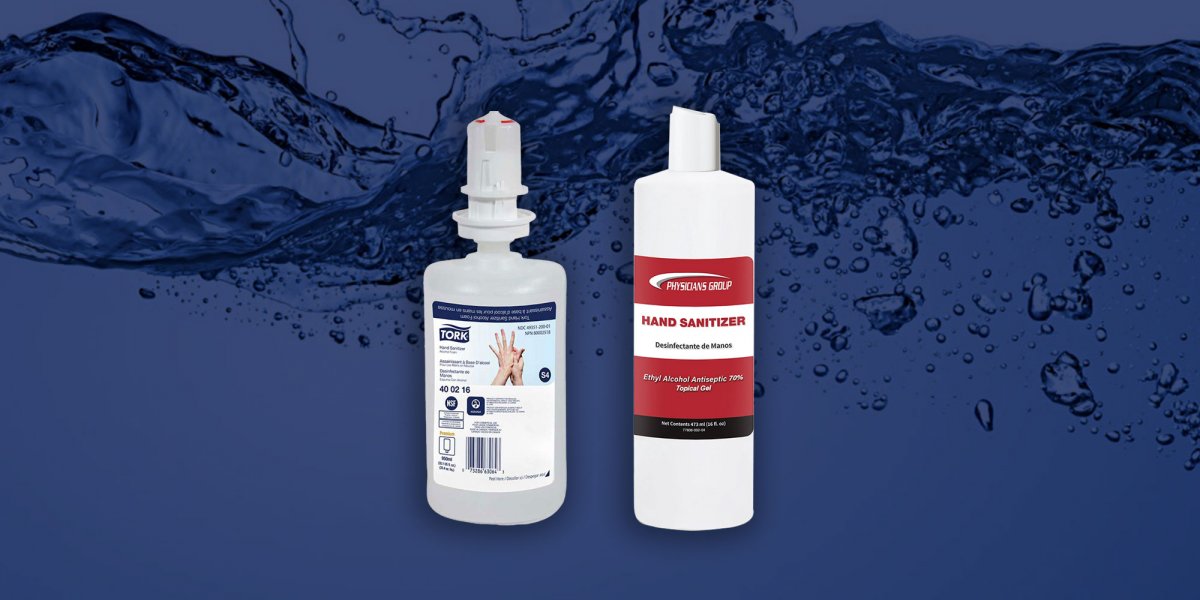 Essity's Tork Alcohol Gel and Physicians Group Alcohol Gel are the first two brands to earn the Green Seal Certification.
Why was this certification standard created in the first place?
Public health and industry experts were concerned about toxic ingredients in hand sanitizers.
The COVID-19 pandemic caused a lot of first-time producers to enter the market. And as the U.S. Food and Drug Administration started screening these new products, many of them turned out to be toxic. The FDA has warned consumers to avoid more than 200 hand sanitizer products due to incorrect formulations and high levels of hazardous ingredients including methanol (wood alcohol) and the contaminant 1-propanol.
Meanwhile, even when properly formulated, hand sanitizers available in the U.S. can include hazardous ingredients linked to cancer, allergies, skin and eye irritation and other harmful health effects.
Who needs to know about this?
Everyone. We have been using products directly on our skin many times per day since this pandemic started, and we have no idea what kind of ingredients we are absorbing through our skin. Green Seal is making an important contribution to safety in these difficult times.
"Formulating with safer and more sustainable ingredients is vital for a product people apply to their skin dozens of times a day," said Doug Gatlin, CEO of Green Seal. "There is a critical market gap right now where buyers know to beware of toxic or ineffective hand sanitizers but are hard-pressed to quickly and easily identify safer options. Green Seal certification gives consumers, purchasers and facility managers confidence that they are buying a hand sanitizer that has been independently verified to the highest standard for health, safety and effectiveness."
Green Seal's hand sanitizer certification standard is part of the non-profit's initiative to harness its expertise to provide products, services and guidance that help protect people from both COVID-19 and negative health impacts from toxic chemicals.